YOUR AUDIO VIDEO INTEGRATION EXPERTS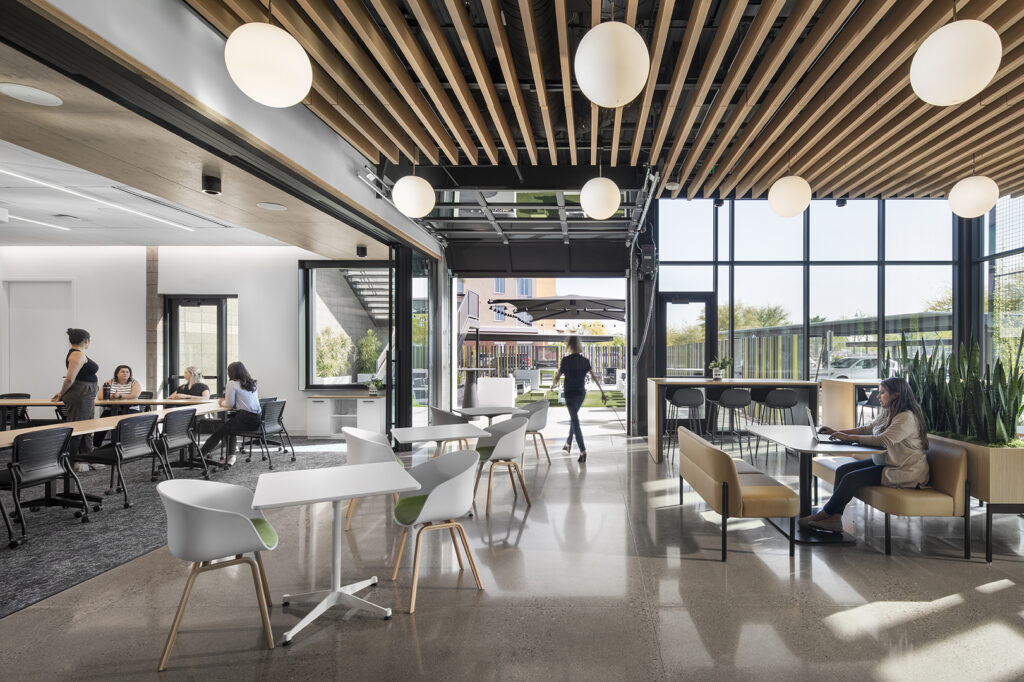 CCS spent over two years finding the right location for its new national corporate headquarters in Mesa, AZ and designing it exactly how they envisioned. Explore the spaces at our new HQ and the AV that went into them!
AUDIO VISUAL INTEGRATION FEATURED GUIDES
CCS is one of the top U.S. resellers for NEC, Epson, SMART, Panasonic, Crestron and many other high-performance brands. We feature thousands of audio visual products and equipment from more than 300 manufacturers. Our excellent relationships with vendors enable us to provide customers with the best-level pricing, priority product allocation, priority technical support, and customized offerings.
CCS and Carson Group worked hand in hand designing the audio-visual systems for their new 200,000 square foot corporate headquarters "Ascend" located in Omaha, NE. Designed by architecture firm LEO A DALY, Carson Group wanted to provide many spaces for their shareholders to be able to meet and work throughout a given day. The main lobby has a custom-designed Planar LED video wall allowing for a single 220" diagonal image in addition to (2) 110" diagonal images to be shown simultaneously.
CCS recently completed the state-of-the-art City of Goodyear recreational facility complete with a community park and aquatic center. There's something for everyone with classes and activities available for seniors, teens, families, and more.
Equipped to host live performances and stream digitally, Block House is an ideal spot for neighborhood gamers and fans to play matches, watch league tournaments and receive coaching. CCS installed Data Video's dynamic AV over IP solution which uses network switching to transition between SDI and HDMI, creating an engaging environment at a budget-friendly price point. The site features over 30 ViewSonic gaming monitors and commercial displays, including a massive 86" 4K Ultra HD display just inside the doorway to welcome guests into an immersive gaming experience.
Simply wheel this all-in-one solution into your classroom for the day and you'll be up and teaching in minutes. With the Essential STEM Cart, you and your students can work collaboratively, design and print 3D models, play game-based activities, check ….
Electronic displays in high-traffic areas are changing the face of public spaces, and the possibilities for digital signage are everywhere. Whether used for informational messaging, advertising, entertainment or architectural ambiance, digital signage and wall-sized video displays and projection…
Create the ultimate WOW factor with the jaw-dropping display technology you see in Times Square or on the Las Vegas Strip. Direct View LED has numerous benefits over projection and LCD, with incredible color saturation and image quality, there are no limits to how big you can go…